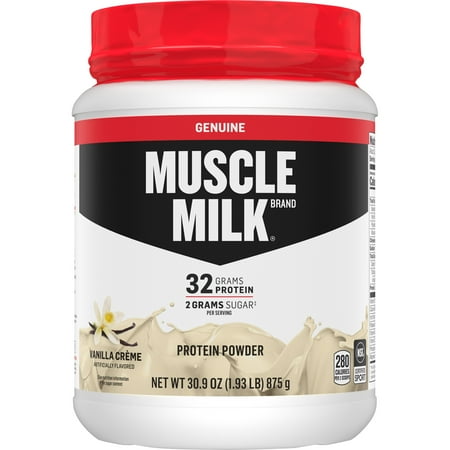 Muscle Milk Genuine Protein Powders help support muscle rebuilding, muscle growth, and maintenance of muscle mass. Each shake provides a combination of high-quality slow releasing and fast releasing proteins to provide a more sustained delivery of protein compared to whey alone to help you own your strength.
Customer Reviews
Helps a disabled Veteran recover between workouts
My husband adds this to his glass of milk every morning, prior to exercising for sustained energy. He has also used it after his workouts for recovery. I credit this great tasting powder for the positive changes in his body. This is a staple in our household, and happy to see I can now order online through Walmart. An amazing product. The only protein powder he wants and regularly uses, and he has tried many brands.
Cancer patient
My husband is a cancer patient and the muscle milk is the one true thing I can get him to drink. It has been very expensive so we got the powder and the blender along with different fruits. He truly enjoys the drinks and he needs them despartly to recoverTweetybird
Love Muscle Milk Protein Powders
I love Muscle Milk protein powders. Never had an issue with them at all. The strong selling point for me is the fact they are basically a protein supplement with added vitamins. I'm not looking for creatine, NO, glutamine etc. in it, just the protein and vitamins. When I want other fitness supplements I'll purchase them specifically or in other products...muscle milk makes that simple by not loading the protein with them.WSWEBER
You may also be interested in