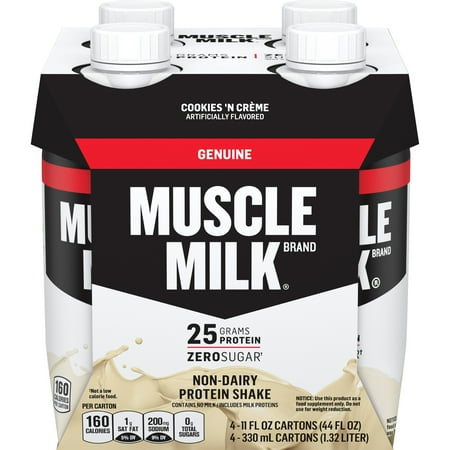 Muscle Milk Genuine Protein Shakes help support muscle rebuilding, muscle growth, and maintenance of muscle mass. Each shake provides a combination of high-quality slow releasing and fast releasing proteins to provide a more sustained delivery of protein compared to whey alone to help you own your strength.
Customer Reviews
Like cookies dunked in milk.
I like the taste of the cookies n creme. It tastes like milk in which cookies have been dunked with the same texture. Good price.StacyS19
Muscle milk
I'm allergic to milk and this products is awesome. I primarily drink it for breakfast but occassionally will have one for dinner----I'm so happy I finally found a meal replacement that does not upset my stomach AND tastes Great! My whole family loves it!
Love the taste!!!
Go these cause they were on sale! Got to admit the taste is GREAT!!! It's filling, too!BKShay
You may also be interested in